Microbiological Analysis and Reporting System
MARS

is a powerful, rigorous, analytical and reporting system for managing microbiological and clinical data.
VISIT THE MICRON GROUP
MARS is the fruition of Micron's 20 year history in building innovative databases for handling anti-infective drug development data.
A powerful, intuitive, analysis and reporting tool for managing microbiological and clinical data.
Offers bespoke design choices for uploading, processing, mapping and validation of raw data with full archiving and traceability.
Allows rigorous interrogation of data to generate reports, charts and tables, for use in regulatory submissions, publications/posters or slide decks.
Micron was the first company to provide a web-based analysis tool for microbiological surveillance with our involvement in the Alexander Project. Our subsequent contributions to numerous surveillance studies (AEGIS, PROTEKT, PROTEKT US, MYSTIC, TEST, IRIS, ROSCO and ATLAS) have seen a continuous evolution of the analytical databases and tools that we provide.
MARS

Key Features
Geographical Heatmaps
Generate striking visual displays of antimicrobial resistance across regions or globally, outlined by country.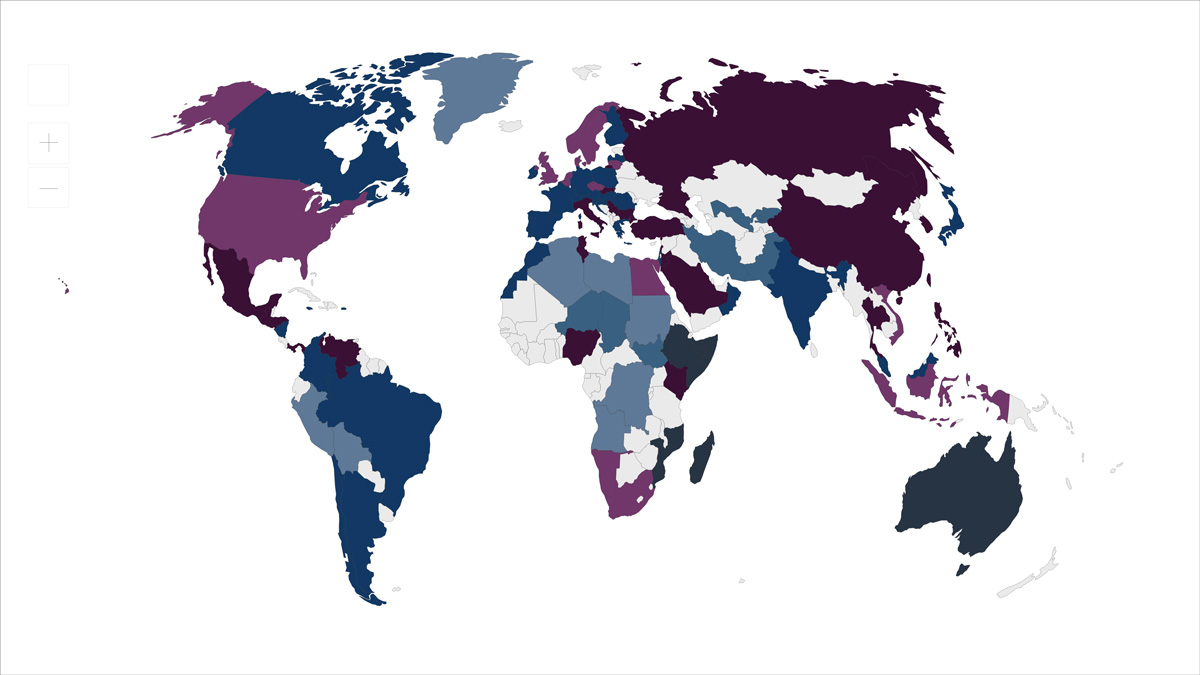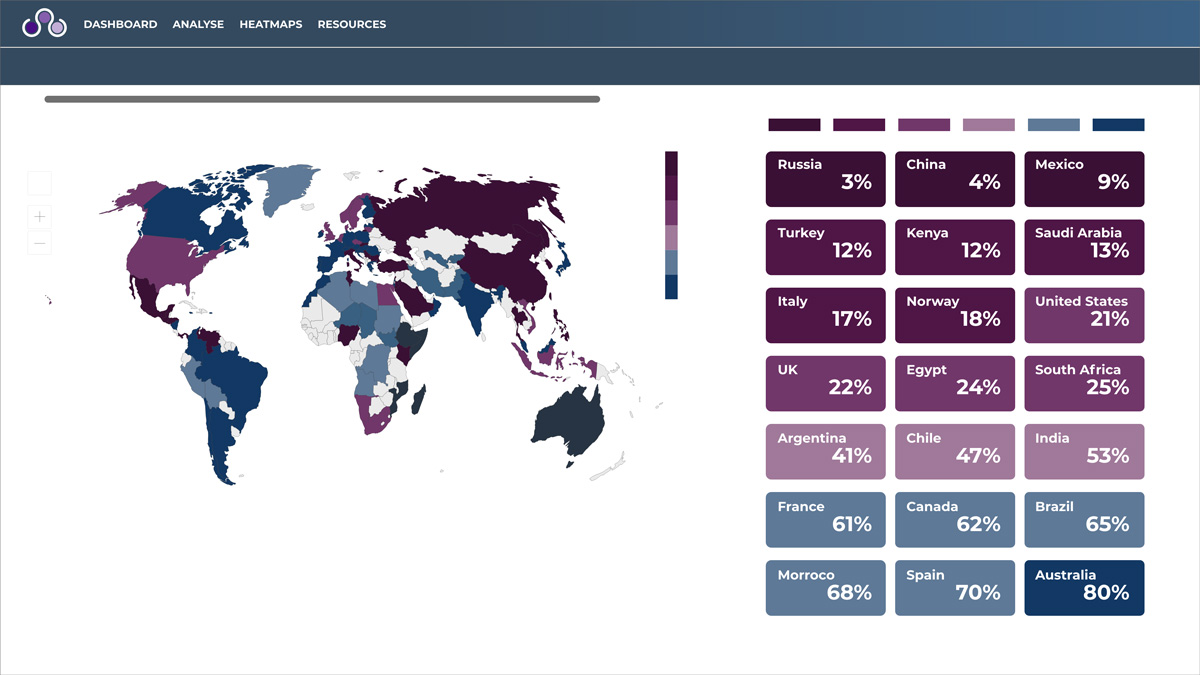 Interactive Charts
Results from any analysis can be presented on interactive charts that can be downloaded with supporting data.
Comprehensive Range of Filters
Standard Filters
Pathogen
Compound
Year
Location
Advanced Filters
Specimen source
Infection type
Age
Gender
Ward
Genotype
Phenotype
Collection date
Co-resistance
A wide array of filters includes pathogen, agent, year of collection, phenotype and genotype, allowing detailed interrogation of data.
Filter settings can be saved to be rerun on the same data or a new set of uploaded data.
Select Breakpoints
A chart or report from any analysis can be switched seamlessly between EUCAST or CLSI breakpoints, as required. Alternatively, bespoke breakpoints can be generated and saved for any agent depending on your institution's needs.
THE MICRON GROUP OFFERS THE FOLLOWING CORE SERVICES:
Clinical Research, Data Management and Medical Communications
For more details
Visit our website